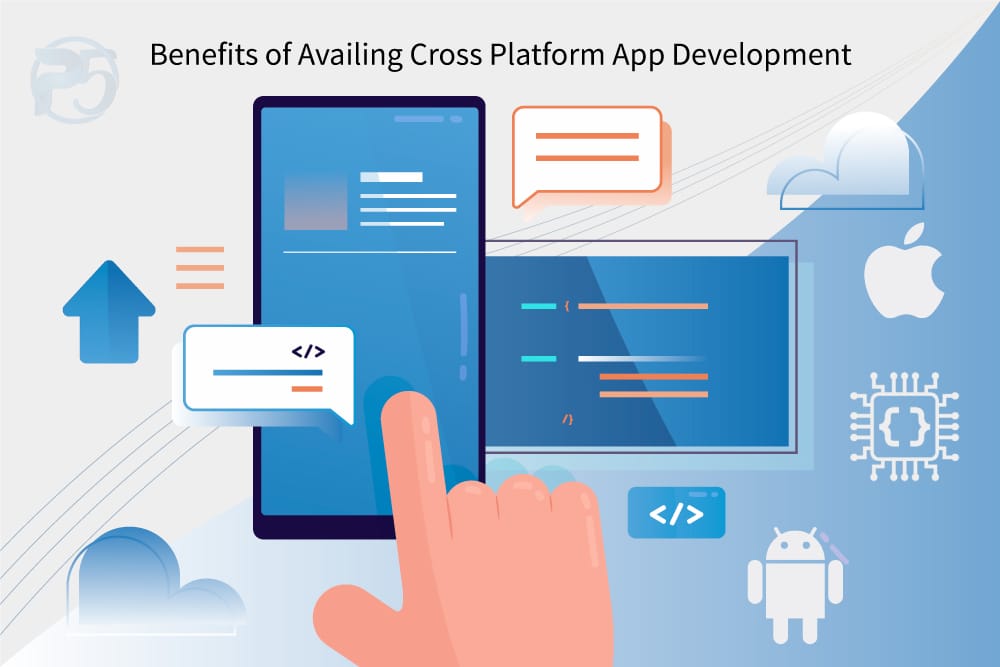 5 Benefits of Availing Cross Platform App Development Services
Cross platform app development services have entirely changed the horizons of mobile app development. From budding business enthusiasts to big-shot organizations – everyone's resorting towards owning a dedicated cross platform application for venture-centric purposes. This is because of exceptional flexibility and convenience, with regards to the development process and utility of cross platform applications.
In a recent survey, over 80% of the users stated that Cross platform apps are all about a quicker development process and involve a cost-effective approach.
Opting for cross platform applications is one thing and getting it developed from professionals is another. P5Infosoft brings to you five ground-breaking advantages of cross platform applications:
Optimum Exposure to Target Audience
The ability to run on multiple kinds of platforms enhances the overall User Interface of a cross platform application. As a result, there's a tremendous scope of boosting the UX (User Experience) quotient with the help of an agile user interface. This contributes to the fact that you'll attain greater exposure to your target audience while achieving efficiency in customer retention.
Reusable Coding Techniques
There's a reason why cross platform app development services are valued and preferred more over other development strategies. It's because the coding techniques used in cross platform mobile app development can also be reused from time to time. Hence, there is no hassle of writing the same code repeatedly, thereby saving ample time and resources.
Adaptable Cloud Integration Functionality
Cross platform apps enable single-source codes to be integrated with multiple plugins and extensions. This means that they can be easily connected with the cloud for hosting purposes. Therefore, the final application possesses better scalability and functionality. P5Infosoft Pvt. Ltd. provides feature-oriented cross platform app development services to make full use of the adaptability and compatibility on offer by cross platform mobile app development.
Time-Saving & Cost-Effective Development Process
A simple but significant benefit arising out of a cross platform app is its time-saving ability and cost-effective process. For coordinating with all kinds of platforms, only a single app is required. Hence, this saves the trouble of creating numerous apps for separate platforms.
Consistent Updates with 360° Maintenance
Having a common app for all platforms makes way for easy and robust maintenance solutions. Cross platform apps undergo automatic updates regularly so that you're able to use the latest version at all points of time. Also, our maintenance services, after getting done with the cross platform app development process, are provided on a round-the-clock basis.
We at P5Infosoft are renowned for our efficacious cross platform mobile app development services while keeping in mind our clientele's target audience & business goals.